Elite Leadership Tactical Boot Camp

A tactical plan and a game plan are very similar. They both require a warrior mindset, pre-game implementation (practice) and disciplined execution. They also share another similar quality; when they are applied in the real world they become a living, breathing, strategic evolution. The only way you can manage the plan to a successful end is to have solid communication techniques in place.
Objective
We are all communicators. Whether or not we are effective communicators is a completely different story. The goal of the Elite Leadership Tactical Boot Camp is to provide an opportunity to take an objective look within as we review effective communication and leadership methods and apply them in a dynamic, high-stress learning environment. An elite leader is an expert communicator.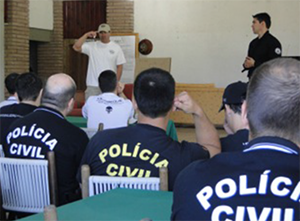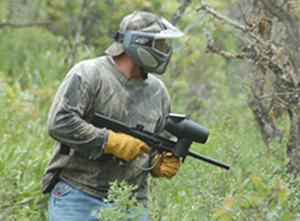 Pre-Op
Imagine that you are a member of an elite tactical team, preparing to conduct
a high-risk tactical operation. Effective communication in both the planning and execution stage of the operation is paramount. You will learn how we plan, execute and debrief high-risk operations all over the world. You will be presented with a complex tactical problem, which you will plan on the whiteboard, but solve in the field. Throughout the training session we will focus on the importance of individual contributions to the overall solution through clear, concise communication.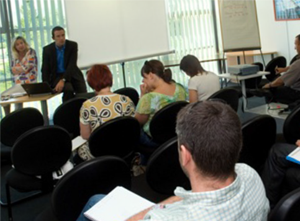 Practical Application Day 1
Much like what you already do when you take your plan to your target-market, you will execute your tactical plan in a real world environment. We will supply all of the safety gear, paint markers and related tools you will need to bring your tactical scenarios to a successful resolution. You will be given specific objectives and operate as teams to complete them. If there is a breakdown in communication under stress, the team will fail the scenario. However, if there is effective communication under stressful conditions, you will complete the assigned scenarios without losing a single man.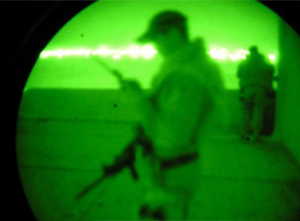 Day 2
Live Fire
On day 2, we will pick up where we left off and move on to familiarization with real weapons systems. In business, having an intimate knowledge of the assets available to you as well as their specific capability is extremely important. You need to train as often as possible with each of these tools so when the time comes to apply them you are able to execute with a high degree of proficiency and effectiveness.
You will learn about close quarters weapons, midrange weapons and long-range weapon systems and related optics. You will spend the day shooting various weapons as you learn their effective range and which tools to use when.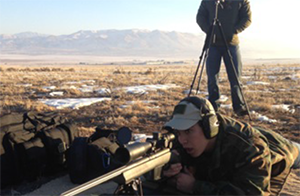 Navigation
We all need to know where we are going and how to get there. Navigating the ever-changing landscape in your profession requires a unique skill set honed by constant practice. Part of day 2 will be spent learning how to navigate in unfamiliar terrain using GPS navigational systems. We will put the two new skills together and navigate a shooting course with targets in random locations and at varied distances. You will be required to choose the right tool for the job as well as be expected to engage the targets with precision.
It is one thing to know where you are going during the day-time, but a completely different animal when you conduct navigation in the dark. We will conduct "night ops" which will require teamwork as well as test your skills and your nerve. You will learn the importance of trusting your equipment (assets). You never know who or what you might run into at night in the rugged Utah mountains!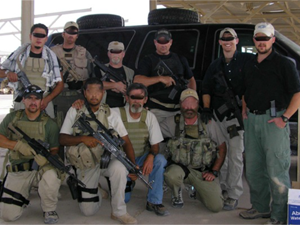 Day 3 (Half day)
A quick, early breakfast and we hit the ground running. Time to see what we learned. Everything comes together here. You will navigate through a timed obstacle course that will combine speed, accuracy and stealth; where your ability to escape and evade detection will get you through to the finish line. After lunch we will get you off the mountain and back to your hotel where you can clean up and get ready for a final group dinner and awards presentation. It pays to be a winner, so bring your A game!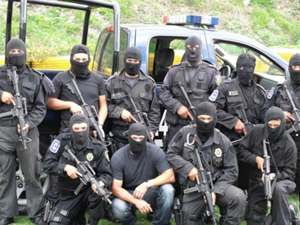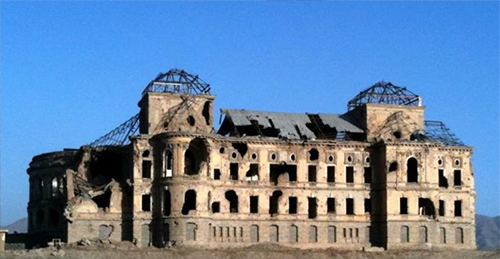 Dave Acosta & Key Group
Dave Acosta is the founder and owner of Key Group Tactical. Dave and his team have extensive tactical backgrounds, coming from full time SWAT teams, SEAL Teams 2 and 10, Delta Force and Army Rangers. He and his team provide protection for High Value Assets around the globe, including the Deputy Undersecretary of Defense and his Task Force in Afghanistan. They have provided "close protection" for clients in austere environments from Iraq to Africa to Afghanistan to Latin America. They continue to provide protective services as well as conduct high level tactical training for Special Operations Teams around the world.
They have trained specialized law enforcement units throughout the US as well as personal protection teams for three foreign Heads of State, Water Borne Operations Teams and International Law Enforcement teams. Most recently these training sessions have included elite swat teams in Mexico and Brazil.
Dave believes the warrior mentality and lifestyle apply to individuals and organizations who thrive on the challenge of living and working in a highly competitive environment. Dave and his team enjoy sharing their insight and experience with anyone that is looking for an opportunity to add some tools to their professional and personal arsenal.
" Be the change you want to see in the world."